Field Education
Part of our MDiv and MARL degree programs is gaining applicable experience out in real world situations. Theological Field Education provides an environment to practice your skills of effective transformative leadership beyond the classroom walls of CTS.
As you participate, you'll be challenged to explore your calling to ministry or service; to grow personally and professionally; and to articulate a theological understanding of your work.
At CTS, MDiv students are required to do two site placements: Clinical Pastoral Education (CPE) and a Congregational or Community Field Placement. MARL students are expected to complete one Community or Church placement. Fulfilling these requirements gives you hands-on service experiences, specifically in the contexts of healthcare and social justice organizations, congregations, and communities.
Because of our vast alumni base and prominence in the community, our students have rich opportunities to explore their calling and career paths.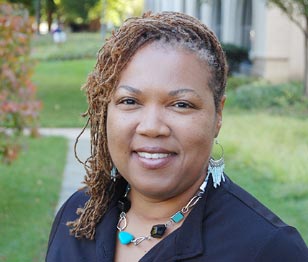 Stephanie Buckhanon Crowder
Associate Professor of Theological Field Education & New Testament