Field Education
Part of our MDiv and MARL degree programs is gaining applicable experience out in real world situations. Theological Field Education provides an environment to practice your skills of effective transformative leadership beyond the classroom walls of CTS.
As you participate, you'll be challenged to explore your calling to ministry or service; to grow personally and professionally; and to articulate a theological understanding of your work.
At CTS, MDiv students are required to do two site placements: Clinical Pastoral Education (CPE) and a Congregational or Community Field Placement. MARL students are expected to complete one Community or Church placement. Fulfilling these requirements gives you hands-on service experiences, specifically in the contexts of healthcare and social justice organizations, congregations, and communities.
Because of our vast alumni base and prominence in the community, our students have rich opportunities to explore their calling and career paths.
If you represent a congregation or organization interested in becoming a field site please fill out our Site Placement Form.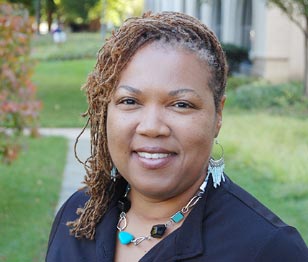 Stephanie Buckhanon Crowder
Associate Professor of Theological Field Education & New Testament and Director of Field Education
CLINICAL PASTORAL EDUCATION
Clinical Pastoral Education (CPE) is a nationwide program that places students in highly supervised group settings, where they can fruitfully explore and engage their own practices and ministries with persons in situations of extreme need. CPE usually takes place in health care settings (hospitals/medical centers, nursing homes, hospice) but students may also experience CPE in street ministries and other ministries to the homeless, ministries with at-risk youth, community organizing agencies, and more.
CONGREGATIONAL & COMMUNITY FIELD PLACEMENTS
A part-time, supervised site placement at a parish or a faith-related advocacy organization. While some students who come to CTS discern a call to specialized ministry in non-parish settings, we encourage students who will be seeking ordination, to locate placements in parish ministry that will fulfill denominational requirements and expose them to a range of pastoral and organizational experiences. Students who serve in a parish will work closely with a supervisor who is an ordained pastor in the congregation's faith tradition, to gain experience with various aspects of congregational ministry. As an alternative, students may choose to serve in a service or advocacy agency that has connection to and works together with faith communities. Students who must complete a full-time, year-long internship for ordination with your denomination may work with the Director of Theological Field Education and the Registrar to make arrangements for fulfilling that requirement.
Friends of Field Placement
CTS's Friends of Field Education program offers another opportunity for alumni/ae to connect with the seminary. The program gathers alums who wish to support out-of-state field education students and assist in providing field placement feedback.
If you are ready to get started, complete our Friends of Field Education Interest Form.
For those of you already involved in our program, please share your experiences with our Friends of Field Education Reporting Form.
For questions or to learn more contact Rev. Stephanie Buckhanon Crowder.