Chicago Theological Seminary Remembers Theodore W Jennings, Jr., Professor of Biblical and Constructive Theology Emeritus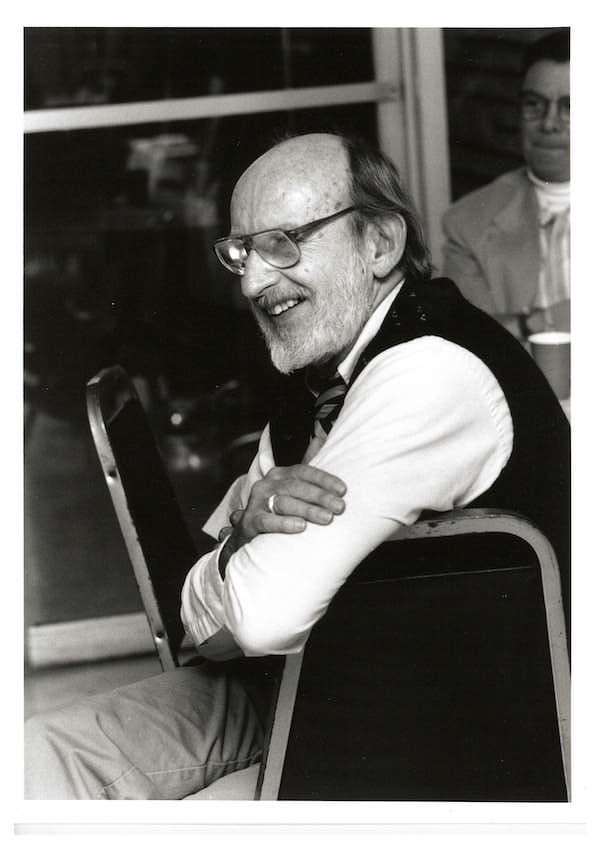 Chicago Theological Seminary is lamenting the death of the iconic Rev. Theodore W. Jennings, Jr., Professor of Biblical and Constructive Theology Emeritus. Jennings was a guiding force in the growth of the seminary for many decades.
Jennings first served on the CTS faculty from 1972 to 1978, and returned in 1991 to serve for more than two decades as Professor of Biblical & Constructive Theology. Between these periods, Jennings served on the faculties of Candler School of Theology, at Emory University (where he previously earned his doctor of philosophy degree); and at the Methodist Seminary in Mexico City. He received his bachelor of arts from Duke University in 1964, and his bachelor of divinity from Emory University in 1967.
Members of the CTS community have offered their thoughts on his life and legacy:
"Ted's was a powerful voice in the defense of justice for the least and hope for all," said Rev. Dr. Stephen G. Ray, President of Chicago Theological Seminary. "His spirit was a shaping force for the mission and vitality of Chicago Theological Seminary over the last decades."
"I met Ted in 1972, nearly fifty years ago. I was a first year seminarian at CTS; he was a first year professor, and only six years older," said Dow Edgerton, Professor of Ministry Emeritus, who served on the faculty from 1983 to 2018. "He persuaded me of the vital necessity of doing theological work in one's own particular place and time. He taught me how to read and look with fresh eyes, and to listen more deeply than I had known I could. Most importantly, he awakened in me a love for the gospel of God's generosity, justice, and joy."
Bo Myung Seo, CTS alumnus and Professor of Theology & Cultural Criticism, reflected on Jennings: "He was the most important influence on my academic career.  I believe I inherited—however imperfectly—his passions for the issues of justice and liberation and for thinking theologically about philosophical issues. He was an incredibly gifted thinker.  His academic accomplishment speaks for itself. But the way he impacted people was through the way he approached everything – with passion."
"Ted was first my teacher, then my friend, and then my colleague at CTS," said Edgerton. "Because of all that he shared, and how he shared it, this remains true even after his passing. Ted is still my teacher, my colleague, my friend."
Myung said, "Ted's primary concern as a professor of theology was his students. He was particularly concerned with the well-being of international students at CTS. He became a mentor to so many of them and built life-long relationships with those who are now teaching in seminaries all around the world. I know that his former students in places like Mexico, Korea, Taiwan, and Philippines are deeply mourning the loss of their beloved teacher."
Edgerton added, "In the days following his death here are some of the terms his students – from around the world – used to describe him: fierce, gentle, rigorous, a vibrant light, razor-sharp, passionate, devoted, of elegant wisdom, inimitable, prophet, philosopher, sage, radical, cool, authentic, unsettlingly provocative and relentlessly encouraging, generous, prolific, a wonderful and queerful soul, compassionate, indefatigable disciple of Jesus Christ, scandalous, unrelenting, unapologetic, liberating, a formidable teacher, mentor, viscerally elegant, wonderful pastoral presence. Beyond these wonderful affirmations, is the witness of person after person, LGBTQ students, in particular, saying in one way and another, 'His teaching saved my life.'"
"It does not overstate the matter to say that CTS would not be the school we are today without Ted Jennings," Ray said.
An ordained United Methodist minister and a consultant to the United Methodist Bishops on issues of poverty, Jennings also served local United Methodist congregations in California, alongside his wife and CTS alum, Rev. Ronna Case. At CTS, Jennings served for several years as director of the PhD Program and, on two occasions, as interim academic dean. Jennings has published more than a dozen books and edited or co-edited several more, making important contributions to both biblical studies and theology. Even an abbreviated list of titles hints at the broad range of his research: Life as Worship: Prayer and Praise in Jesus' Name, Beyond Theism: A Grammar of God-Language, Good News to the Poor: John Wesley's Evangelical Economics, Reading Derrida/Thinking Paul, The Man Jesus Loved:  Homoerotic Narratives from the New Testament, Loyalty to God: The Apostles Creed in Life and Liturgy, Insurrection of the Crucified: The 'Gospel of Mark' as Theological Manifesto, and Outlaw Justice: The Messianic Politics of Paul and Transforming Atonement: A Political Theology of the Cross.
Jennings retired from full-time teaching in 2017. Later that year, he was granted the rank of Professor of Biblical & Constructive Theology Emeritus.