Chad Schwickerath Named Permanent Vice President for Advancement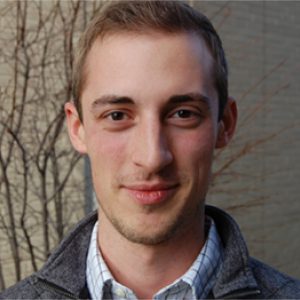 Chicago Theological Seminary is proud to announce that Chad R. Schwickerath has been named  the seminary's permanent Vice President for Advancement. Schwickerath has held the title of Interim Vice President since April 2021; the move to make him permanent was confirmed by Interim President Marsha Foster Boyd.
"I am thrilled to continue my role at CTS in this new capacity," Schwickerath said. "I am excited to dig deeper in current relationships with trustees, congregations, and foundations. I am looking forward to further leveraging my fundraising experience as well at my time in seminary to advance CTS's work in religious education."
Chad R. Schwickerath comes with a reputation for getting things done at CTS. He was hired in 2015 as the school's Manager of Annual Fund and Alumni Relations. After two years of success in the role, Schwickerath moved further into the Advancement field as Manager of Alumni and Church Relations. He was promoted to Director of Engagement and Planned Giving in October 2019. He took over the Advancement office at CTS on an interim basis in April 2021. His success in that role has led the school to removing the "interim" label from his title.
"We are so excited to have Chad as our permanent Vice President for Advancement," said spokesman Brendan Diamond, CTS Director of Communications. "Chad has been an integral asset for CTS and is one of our bright shining stars. We couldn't be happier to have him in this role to further our fundraising and relationship building. Chad's deep knowledge of and love for CTS will benefit him greatly as he moves forward."
Prior to his arrival at CTS, Schwickerath spent two years as a Youth Empowerment Specialist at La Casa Norte, a Chicago organization that serves youth and families confronting homelessness. He additionally spent a year as a Grant Writer and Fundraiser at LifeTies, an organization that nurtures wellness and self-sufficiency in vulnerable youth, young adults and their families. Schwickerath graduated from Iowa State University in 2010 with a Bachelor of Science in Economics, and from Princeton Divinity School in 2013 with a Master of Divinity.