CTS Welcomes Kamal Sinclair for Annual Public Square Lecture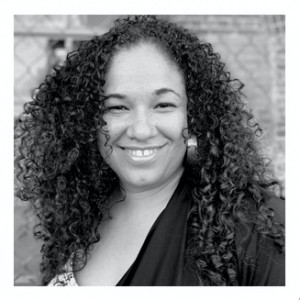 CHICAGO – March 26, 2021 – Chicago Theological Seminary (CTS) pleased to announce the guest lecturer for the annual PUBLIC SQUARE LECTURE held this year on April 15, 2021. Kamal Sinclair will present a lecture titled "Making a New Reality Together". Sinclair is "making the world more beautiful" as the Executive Director of the Guild of Future Architects and artist at Sinclair Futures. She will share insights from a two-year research project on equality in emerging media commissioned by Ford Foundation's JustFilms in partnership with Sundance Institute's New Frontier program.
Sinclair's topic will explore how infrastructure affects story and how we use that story to form a reality. She states: "Story is the code for humanity's operating system. We've used stories to communicate knowledge, prescribe behavior, and imagine our futures since our earliest days. Story and narrative are how we design everything from the technology we invent, to the social systems we implement, to the norms in which we perform our identities, to perhaps the mutations of our very DNA. Stories we tell now will write the next operating system for humanity. Are we making a reality we want?"
"We are excited to have Kamal Sinclair as our Public Square lecturer because of her work in gathering creative minds to imagine a rich and vital future for our society and our world," said Dr. Stephen Ray, President of CTS. "Her innovative leadership with Sundance and the Guild of Future Architects places Kamal at the center of the social transformation our nation so desperately needs. Given CTS's commitments to building a future replete with justice and mercy, there is no more appropriate co-conspirator to imagine with us making it so."
The free Public Lecture will be held at 3pm on April 15, 2021 on Zoom.
________________________________
Kamal Sinclair, is making the world more beautiful as the Executive Director of the Guild of Future Architects and artist at Sinclair Futures. She served as an External Advisor to the MacArthur Foundation's Journalism & Media Program, a Creative Advisor to For Freedoms (the largest collective art project in US history), a member of Sharon Chang's Family Office (Dream Office of Imaginary Friends) and as an advisory board member of MIT's Center for Advanced Virtuality, Starfish Incubator, and Eyebeam. Previously, was the Director of Sundance Institute's New Frontier Labs Program for seven years, which supports artists working at the convergence of film, art, media and technology. During that period, she consulted for the Ford Foundation's JustFilms program on a research project aimed at furthering equality in emerging media, which resulted in "Making a New Reality."