NEW PODCAST AIMS TO COMBAT ISLAMOPHOBIA AND XENOPHOBIA
Against COVID-19 backdrop and xenophobia toward Asian Americans, episodes offer voices for social transformation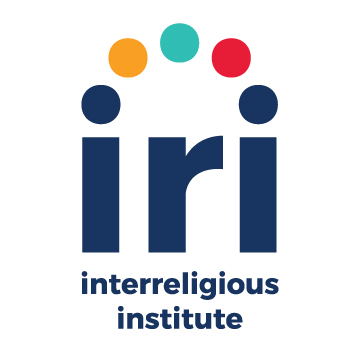 CHICAGO, Ill. – The InterReligious Institute at the Chicago Theological Seminary (CTS) has launched "Our 7 Neighbors," a seven-episode podcast that shares the candid experiences of people who have prevailed against anti-Muslim bias and xenophobia. Each episode features a personal story, an interview with an advocate in the field and thoughtful conversation from an interreligious perspective. Hosted by Chicago-based actor, author and refugee advocate Kim Schultz, each episode is about 30 minutes long and suitable for podcast listeners of all ages, especially those with an interest in religion, spirituality and interfaith dialogue.
"With hate crime violence hitting a 16-year high and anti-Muslim fear and ignorance on the rise, we searched for stories and people to help break down the walls that our communities and the nation seem to keep building," says Schultz. "'Our 7 Neighbors' is named for the Islamic tradition of caring for the seven neighbors nearest you. We encourage listeners to think about who their neighbors are and join us monthly as we meet ours."
Its most recent episode, Immigrant Matters, features Somayye Maqsoudi, a refugee in Clarkston, GA; Hoda Katebi from Blue Tin Productions; and, Suzanne Sahloul from the Syrian Community Network. Other featured guests include: Okolo Rashid, the founder and president, International Museum of Muslim Culture; Ted Terry, former mayor of Clarkston, GA; and Nadiah Mohajir from HEART Women and Girls; with Rabbi Dr. Rachel Mikva from the Chicago Theological Seminary as a recurring conversation partner.
"At CTS, we believe the arts are integral to creating change on a deeper and more sustainable level. We support the arts as a means of supporting diversity, inclusion and education; and this podcast represents what CTS hopes to be and see in the world," says Dr. Stephen Ray, president, CTS.
To listen to "Our 7 Neighbors," visit iri.ctschicago.edu or any Podcast app on iOS or Google Play. For more information, connect with the InterReligious Institute on Instagram and Facebook.
As a predominately Christian institution, the Chicago Theological Seminary recognizes its responsibility to educate and equip not only its students, but also others in the world to make space for the wide variety of life stances and religious traditions of which it is a part. The InterReligious Institute serves as CTS' means to engage the public as it works to reshape the public square, such that people of all religions and people of no particular religion have equal space and voice.
Contact
Kimberley Rudd, 773-213-6325
Daynah Parker, 312-545-4935