Search
Enter your search word or phrase below:
Rev. Dr. Joan Harrell
Alumna | Visiting Professor, School of Communication and Journalism, Auburn University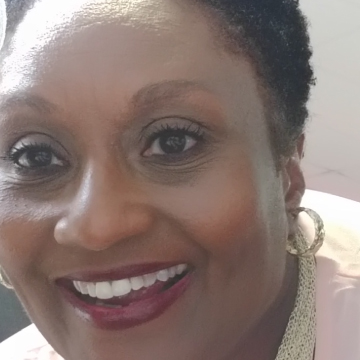 Journalist, public relations professional, communication specialist and scholar. Those are some of the many hats that Rev. Dr. Joan Harrell wears. She currently is the Visiting Professor in the School of Communication and Journalism at Auburn University where she teaches a number of courses, including Focusing on Advocacy Journalism vs Politics and Propaganda, which she credits her learnings at CTS for prepping her for this role. "CTS offered the importance of combining theory with practice," Harrell said.  "A theological education at CTS gives confidence, community, the meaning of humility and service with a sound theological and practical academic experience to work towards transformation within the context of a more just society."
Before her academia career, Harrell worked for many years as a broadcast journalist. Her first job in television news was as a reporter for WJBF-TV, the ABC affiliate station in Augusta, Georgia. She covered state political issues for Georgia and South Carolina. After her tenure there, she moved on to other markets in Georgia, South Carolina and Missouri. All of those experiences led her to network level, where she worked at the CBS News Bureau and CSPAN in Washington, D.C. and with Bill Moyers in New York City as an associate producer.
Dr. Harrell says that an education at CTS is important today because  "This is a time where the nation and the world's conscience is being shaken from slumber." Harrell's time at CTS gave her a different view on how to better tell the stories of those oppressed by society.
​"My interdisciplinary learning experience at CTS laid the foundation for me to intersect the personal life stories of people and communities within the context of social injustices. Therefore, creating media platforms and writing stories n theological, academic and secular settings for the voices of the voiceless to be heard in the public domain including interfaith communities to transform hatred and discrimination into social justice for all members of the human condition."