15apr3:00 pm4:30 pmPublic Square LectureWith Keynote Speaker Kamal Sinclair3:00 pm - 4:30 pm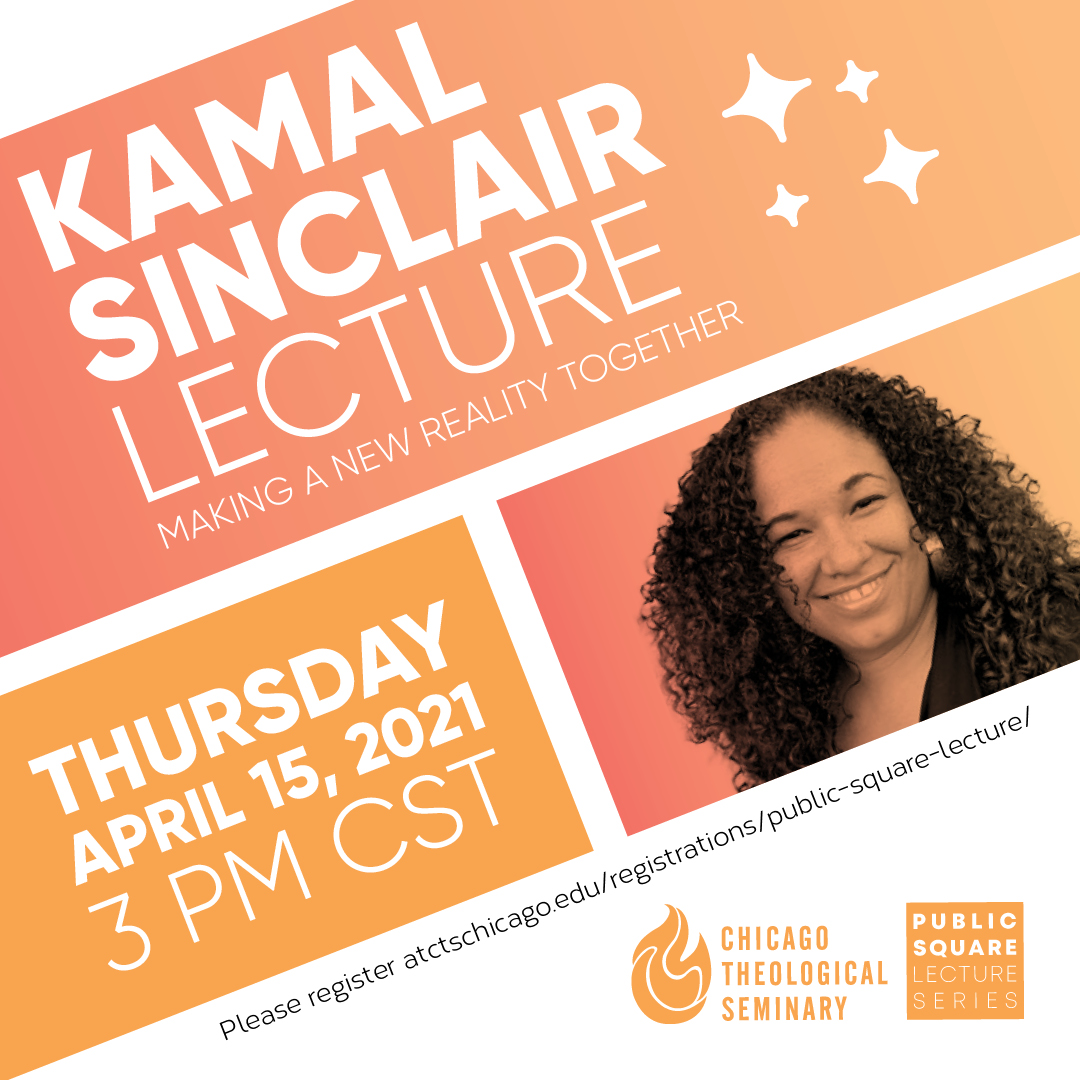 Event Details

Join the CTS community on Ap 15 for a Public Square Lecture featuring Kamal Sinclair!

Making a New Reality Together

Story is the code for humanity's operating system. We've used stories to communicate knowledge, prescribe behavior, and imagine our futures since our earliest days. Story and narrative are how we design everything from the technology we invent, to the social systems we implement, to the norms in which we perform our identities, to perhaps the mutations of our very DNA. Stories we tell now will write the next operating system for humanity. Are we making a reality we want?

We are in a fundamental disruption to human communication akin to the disruption of mass media 500 years ago. However, this is not just another expansion of scope, scale and efficiency, it is one that results in systems that can independently think, exist in every object or structure, and integrate with our bodies. It is the most complex, abundant and dynamic communication and information system in human history. How will we use this infrastructure to make stories that make our reality? Who will make these stories?

Future Architect, Kamal Sinclair, shares insights from a two year research project on equality in emerging media commissioned by Ford Foundation's JustFilms in partnership with Sundance Institute's New Frontier program.

________

Kamal Sinclair, is making the world more beautiful as the Executive Director of the Guild of Future Architects and artist at Sinclair Futures. She served as an External Advisor to the MacArthur Foundation's Journalism & Media Program, a Creative Advisor to For Freedoms (the largest collective art project in US history), a member of Sharon Chang's Family Office (Dream Office of Imaginary Friends) and as an advisory board member of MIT's Center for Advanced Virtuality, Starfish Incubator, and Eyebeam. 

Previously, was the Director of Sundance Institute's New Frontier Labs Program for seven years, which supports artists working at the convergence of film, art, media and technology. During that period, she consulted for the Ford Foundation's JustFilms program on a research project aimed at furthering equality in emerging media, which resulted in "Making a New Reality." 

Sinclair got her start in emerging media as an artist and producer on Question Bridge: Black Males. At Question Bridge, where she and her collaborators launched a project with an interactive website and curriculum; published a book; exhibited in over sixty museums/festivals. 
Time

(Thursday) 3:00 pm - 4:30 pm