Accreditation
The Commission on Accrediting of the Association of Theological Schools
The Commission on Accrediting of the Association of Theological Schools in the United States and Canada approves the following programs: M.Div., M.A. in Religious Leadership, M.A. (Religious Studies), D.Min. S.T.M.,  Ph.D.  CTS is also approved for our Comprehensive Distance Education Program.
10 Summit Park Drive, Pittsburgh, PA 15275
Telephone: 412-788-6505  |  Fax: 412-788-6510
The Higher Learning Commission
CTS is also accredited by the Higher Learning Commission and the following degree programs are approved: M.Div., M.A. in Religious Leadership, M.A. (Religious Studies), D.Min., S.T.M.,  Ph.D.
30 North LaSalle Street, Suite 4000, Chicago, IL 60602-2504
Educational Effectiveness and Outcomes
In compliance with accreditation requirements, Chicago Theological Seminary publishes the data as indicators of the school's educational effectiveness and outcomes.  Data is taken from surveys of graduating students and alumni/ae as well as information provided by the Registrar's office. To read the full report, click here.
Religious Institute Recognition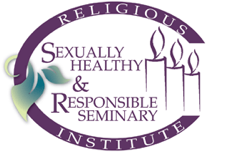 Chicago Theological Seminary has been recognized by the Religious Institute as a Sexually Healthy & Responsible Seminary, acknowledging our work of being on the cutting edge of addressing sexuality issues in the formation of religious leaders. Learn more about the Sexually Health; Responsible Seminary recognition.
Authorization for Distance Education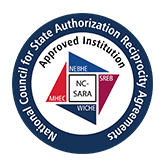 CTS participates in the National Council for State Authorization Reciprocity Agreements NC-SARA) [nc-sara.org], which is a voluntary, regional approach to state oversight of postsecondary distance education.
Campus Safety
In compliance with the Cleary Act, the CTS campus safety newsletter and campus crime statistics, years 2013-15, are now available.