Jesse Jackson Mini-Symposium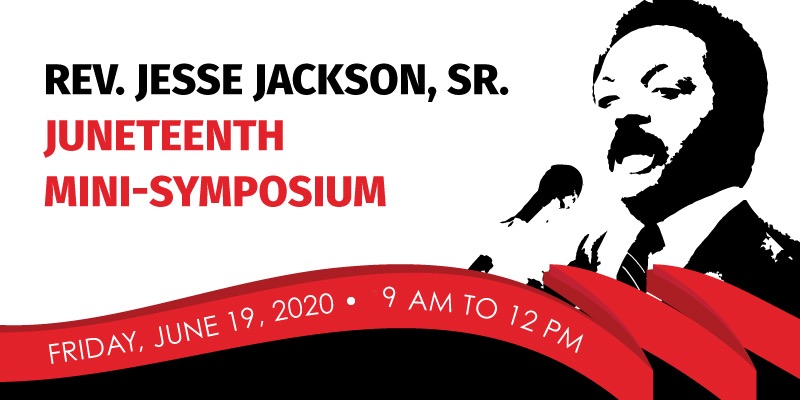 June 2020
Chicago Theological Seminary recently hosted a Juneteenth online mini-symposium focused on the ministry-activism of Rev. Jesse Jackson Sr., one of the seminary's most distinguished and prolific alumni. The conversations covered everything from the early days of the Chicago Breadbasket Movement to Rev. Jackson's unparalleled work over the following five decades.The symposium included reflections from Civil Rights Trailblazers: Rev. Dr. Otis Moss Jr, Rev. Martin Deppe, Rev. David Wallace and CTS Professor Rev. Dr. Joanne Terrell.
Renowned scholar Rev. Dr. Obery Hendricks led the conversations and raised the question: "What is an effective theological response to evil?"
Watch the video of the Zoom event here:
For more information, please contact Brian Smith, Director of Advancement and Strategic Partnerships, at [email protected].