CHICAGO THEOLOGICAL SEMINARY WELCOMES STEVEN MCFARLAND AS CHIEF COMMUNICATIONS OFFICER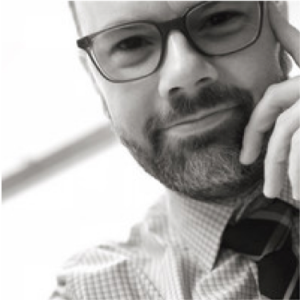 Chicago Theological Seminary (CTS) is proud to announce the appointment of Steven McFarland as Chief Communications Officer, effective January 27, 2020. McFarland brings extensive experience in higher education marketing, communications, and theology. He earned a Bachelor of Arts degree in comparative religion and a Bachelor of Science degree in mass communications from Miami University, as well as a Master of Arts degree in sociology of religion from University of Chicago. A respected leader, versatile administrator, and expert communicator, McFarland is passionate about championing institutions that change the world.
"Steven brings a wonderful combination of experience and insight to this strategic new role. We are confident his deep knowledge of theology and religion, combined with his extensive marketing and communications skill set will help us leverage and advance the CTS brand," said President Stephen G. Ray, Jr. McFarland most recently served as Vice President for Communications at Aurora University. Prior to that position, he held key communications roles at Feeding America and Harvard Divinity School.
ABOUT CHICAGO THEOLOGICAL SEMINARY
Based on Chicago's Southside, Chicago Theological Seminary is committed to creating leaders for the next generation of religious leadership…whatever that may be. A leader in social justice, CTS is committed to LGBTQ and gender issues, interreligious engagement, and racial justice. CTS is an affiliated seminary of the United Church of Christ. Since its founding in 1855, CTS has pushed at the boundaries of the church in order to make faith more relevant and transform society towards greater justice and mercy. The student body now represents more than 40 different faith traditions, perspectives, and denominations.