Beloved President, Rev. Dr. Alice W. Hunt to Retire
Below is Acting President & General Counsel, Donald C. Clark Jr.'s reflection on President Alice Hunt's announcement of her retirement. To read the official press release, click here.
February 9, 2017
Greetings,
As we learn of Alice's plans to retire in July, 2018, I want to reflect on the seminary's strong position, forward momentum, and the innovative people, programs, and practices resulting from President Hunt's vision and work.
One of the most respected and innovative theological leaders in the country, Alice led our seminary to remarkable heights. She inspired us to move beyond the accepted bounds of theological education, launching the first fully online Master of Divinity degree accredited by the Association of Theological Schools, and attaining record enrollment during a challenging period of decline for theological education. Grounded in our commitments, Alice secured CTS as a leader in national conversations on theology and justice, especially in the areas of white privilege, racial justice, and gender equality.
Her announcement at the February board meeting surprised many in our community. Even in delivering this news, Alice's commitment to CTS was evident in her remarks, "While it was difficult to come to this decision," she explained, "it is even harder to share this news with the vibrant, dedicated CTS community of friends and colleagues who are so dear to me."
Alice went on to share, "once I was certain of this decision, I felt it was my duty to make the news public and allow time for leadership to create and launch a comprehensive search for the next president, who will take CTS into its next chapter, a chapter I am confident will help to make the world a better place for all of God's creation."
In times of transition, our community is strengthened by the firm support of our board of trustees. Norman Williams, board chair, praised Alice's leadership and vision. "While we are deeply sad to see Alice retire, we respect her decision and are truly grateful for her leadership, vision, and tenacity on behalf of CTS," Norm said. "Alice's accomplishments stand as testament to her dedication and love for this institution." Norm also affirmed the board's faith in the faculty and staff of CTS during this transition. It is expected that the board of trustees will appoint a search committee for Alice's successor.
As a member of the search committee that hired Alice, I have admired her leadership and unwavering commitment to our students, alums, faculty, staff, and mission, evident in every initiative she led. I will soon share plans for how we will honor and celebrate Alice's tenure, her many celebrated accomplishments, and what her leadership and friendship means to this community.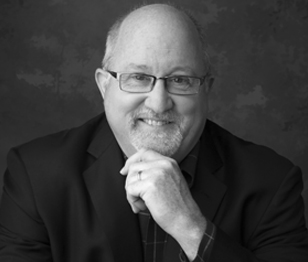 Donald C. Clark, Jr.
Acting President and General Counsel
Chicago Theological Seminary